Country: Scotland
Region:
Type: Blended Scotch
Bottler: Chivas Brothers
ABV: 40%
Score: 96 points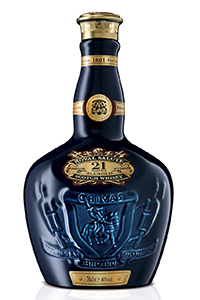 The word that describes this is "complex." The nose is meaty and strong, aggressive and demanding your respect. Caramel candy, honey, and nutty notes balance a slight pepperiness and touches of cinnamon and malt. The taste is chewy, spicy and thick with lingering cinnamon notes, honey undertones, hints of licorice, dried orange peel, figs, prunes, and pipe tobacco. The finish is well-balanced and amazingly long with touches of oak, caramel, honey, green tea, and a hint of orange peel.