Country: New Zealand
Region:
Type: Blended Whisky
Bottler: New Zealand Whisky Company
ABV: 40%
Score: 90 points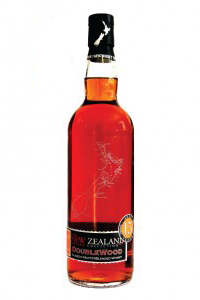 This whisky was distilled at the now-closed Willowbrook Distillery in Dunedin, New Zealand, and the remaining casks passed through several hands before they were acquired by the New Zealand Whisky Company. This expression spent six years in American Oak casks, with an additional four years in New Zealand red wine barrels. It's a blend of 70% malt and 30% grain whisky married before filling into the original casks.
The nose is sweet and mild with red grapes, fresh peaches, honey, almond, and a hint of ginger. The taste is fruity and sweet with consistent notes from the nose: peach, apple, red grapes, honey, and ginger. The finish is fruity and lingering. (August, 2013)