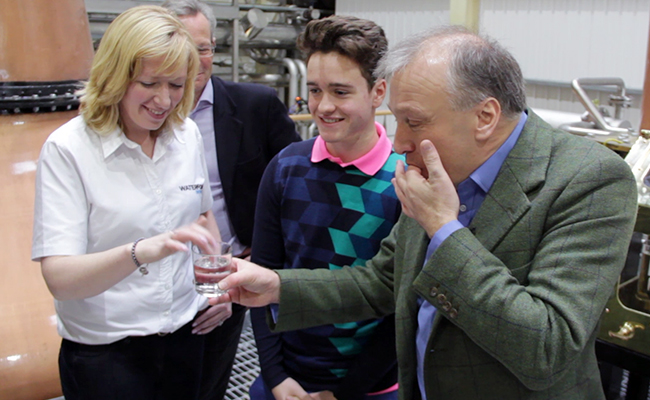 December 13, 2015 – Ireland's newest distillery came to life this past week when the stills were fired up for the first time at Waterford Distillery, just a year and a week after Mark Reynier's Renegade Spirits bought the former Guinness brewery in Waterford and started the process of turning it into a whiskey distillery. In this WhiskyCast In-Depth interview, Reynier talked with WhiskyCast's Mark Gillespie about his plans for making single malt whiskey in Ireland, the stills that his team at Bruichladdich "liberated" from the soon-to-be demolished Inverleven Distillery, the lessons he learned at Bruichladdich that he'll apply at Waterford, and how he not only made peace with the man who engineered his departure from Bruichladdich…but brought him on board as a director at Waterford.
[whisky-audio src="https://whiskycast.com/files/Mark_Reynier_interview_20151209.mp3″]
Editor's note: WhiskyCast was invited to attend the distillation ceremony as a guest of Renegade Spirits. However, as with all of our content, full editorial control over this story remains with WhiskyCast.
Links: Waterford Distillery