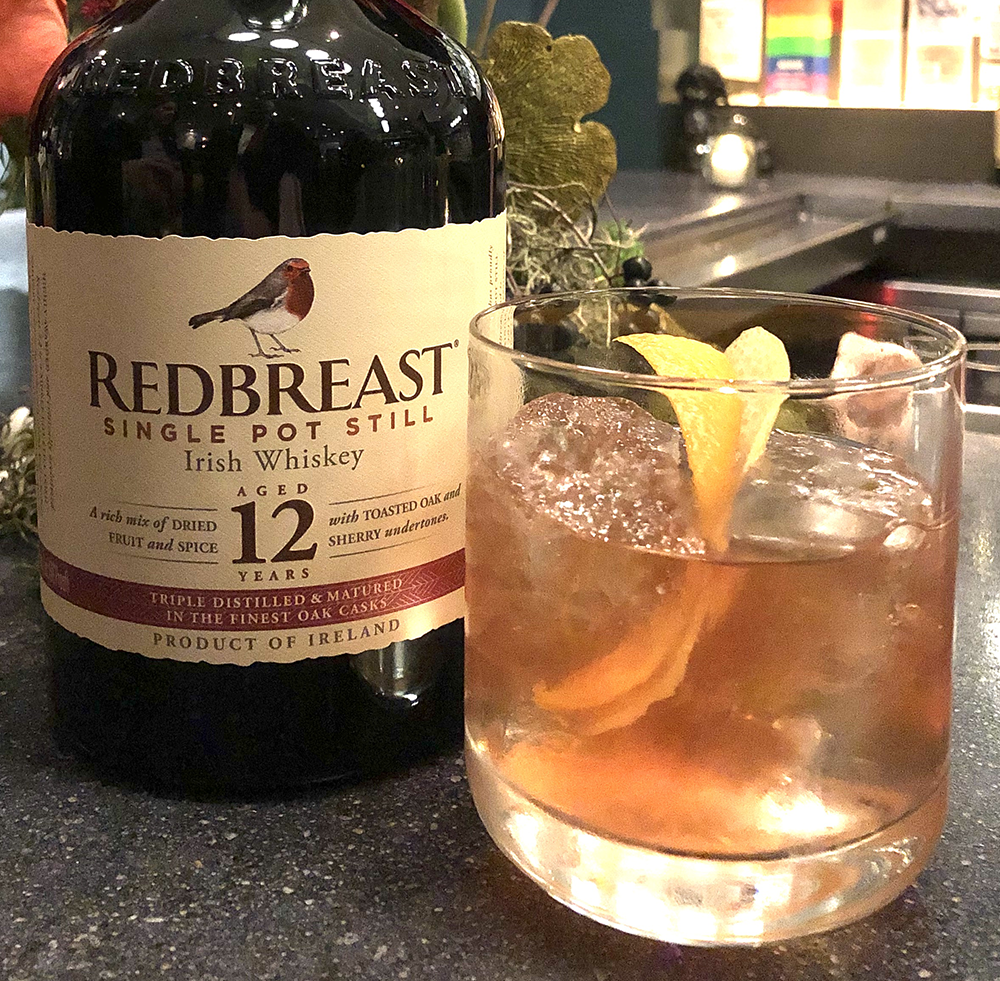 A Nest Full of New Redbreasts (Episode 788: October 13, 2019)
The United States is the largest market for Irish Whiskey worldwide, but until now, one of Ireland's legendary whiskeys had never released a special edition just for the American market. Now, a handful of retailers in Massachusetts and California will be getting their own bottlings of Redbreast, Four small batch bottlings will be available in Massachusetts, while eight California retailers will get them – and all twelve retailers will likely be besieged by calls from people around the U.S. hoping to snag a bottle. Master Blender Billy Leighton and apprentice David McCabe unveiled the new whiskies the other night in Boston, and you'll hear our conversation on WhiskyCast In-Depth.
In the news, the Trump Administration's 25% tariff on imports of single malts from Scotland and Northern Ireland is scheduled to go into effect Friday, and Scotch Whisky industry leaders fear it could do "irreparable damage" to the whisky industry. We'll have complete coverage of the tariff and its potential impacts, and you'll hear from Wales' leading distiller – Penderyn's Stephen Davies isn't quite sure how U.S. Customs agents will respond when his current shipment of Welsh single malts reaches port after the tariff takes effect. We'll also have details on new whiskies from Bruichladdich, Teeling, The Macallan, and more!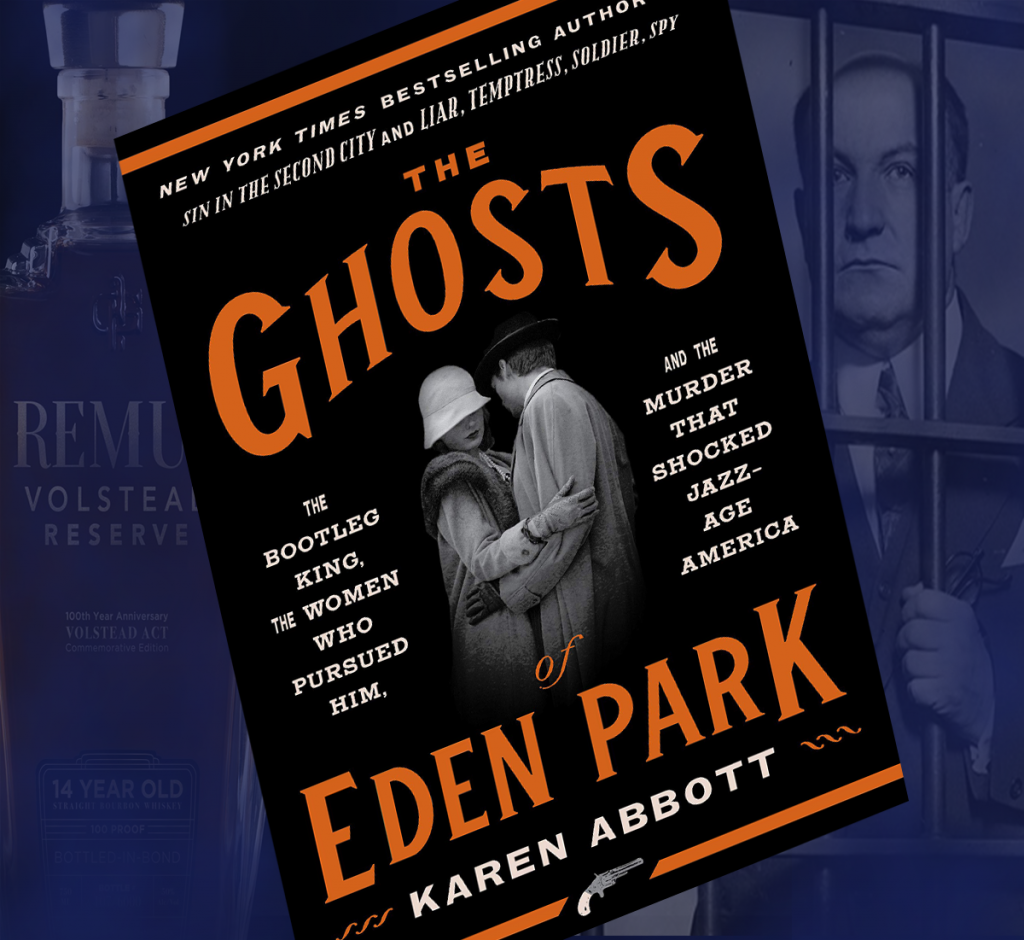 Tariffs, Tide Pods, and a Bootlegger's Troubled Life (Episode 787: October 6, 2019)
George Remus could never have conceived of the idea of edible "whisky capsules," but if he had, the "King of the Bootleggers" would have figured out a way to make money from it. Remus made – and lost – a fortune during Prohibition, spent time in prison, shot his second wife to death, and managed to successfully convince a jury to acquit him by reason of insanity. This real-life Gatsby is the subject of author Karen Abbott's new book, "The Ghosts of Eden Park," and it may well be the definitive telling of the George Remus story. Karen Abbott joins us on WhiskyCast In-Depth, and we'll also have tasting notes for one of the modern Bourbons named for Remus.
There's a lot to talk about in the news, as the U.S. plans to impose a 25% tariff on imports of single malt whiskies from Scotland and Northern Ireland later this month as part of a 15-year-long trade dispute with Europe. We'll have reaction from both sides of the Atlantic and explain just what's being targeted, what's not…and why. We'll also have details on the week's new whiskies and get to the bottom of the story behind The Glenlivet's controversial "whisky capsules" unveiled at London Cocktail Week.
Editor's note: This episode includes content that may not be suitable for all audiences. 
---
When BBC News needed someone to explain the impact of the new U.S. 25% tariff on imports of single malt whiskies from Scotland and Northern Ireland, they called on WhiskyCast's Mark Gillespie. You'll find complete coverage of the tariff in our news section and on the podcast, and here's the segment Mark did with the BBC.
---

There are millions of people who still don't know what podcasts are or how to listen to them, and that's where you can help. The best advertising of all is word of mouth – friends sharing recommendations with each other. As you're spending time with family and friends, please take a minute and show them how to use the podcast app on their smartphone or tablet to discover the world of free content out there. You might just change a life…or at least the drudgery of commuting to work! We've created a special message for our fellow podcasters to use on their shows to help spread this message, with two versions available to download as our way of helping the podcasting community. Version #1 mentions WhiskyCast, while Version #2 does not. Remember, friends help friends discover podcasts!
---
WhiskyCast has been around longer than any other whisky-focused podcast, and we're about to begin our 15th year of podcasts! We bring you the latest whisky news each week, along with in-depth interviews, tasting notes, and much more. Each podcast features brand-new content, and unless there's a special occasion, we don't do "best of" shows.
If you're just discovering us for the first time, here's a bit of our own story. WhiskyCast pioneered the genre of whisky-focused podcasts back in 2005, when most people had never heard of podcasting! Since then, we've produced hundreds of hours of original – and free – audio and video content for whisky lovers like you around the world. Our community spans the globe, and we've done stories on whiskies made in the far north of Scandinavia all the way to the tips of South Africa and Australia – and everywhere in between. We've met many of you at whisky festivals and while visiting distilleries, and hope to meet many more of you over time.
Please explore the website. We've collected all of our past episodes here, and post the latest whisky news as it happens – often several days before the next episode of WhiskyCast. All of our web content is free, including Mark's database of nearly 2,700 tasting notes for whiskies from around the world and our calendar of upcoming whisky festivals and tastings.
We're able to do this thanks to the support of our advertisers – both past and present. They advertise on WhiskyCast knowing that they will never have any say over our editorial content, and may even have their ads running next to features on their competitors. They recognize the importance of independent, fact-based journalism devoted to telling the stories of whisky in a creative, yet ethically sound way focused on helping you learn more about whisky.
Slainte!
The WhiskyCast Team
---
Whisky Photo of the Week